Car Suspension is a system within your vehicle where shock absorbers, springs and a linkage system connects the vehicle to its wheels and allows movement between the two.
Suspension can be modified to improve your vehicles ride quality. To do this you can either install softer struts or springs, adjust the shocks to a more softer suitable setting or replace the bushes in the suspension.
Suspension modifications are carried out in a number of different components. The modifications aim is normally to improve the centre of gravity and to improve weight transfer reducing ride height.
A service we offer here at Autobahn Services are Powerflex Bushes.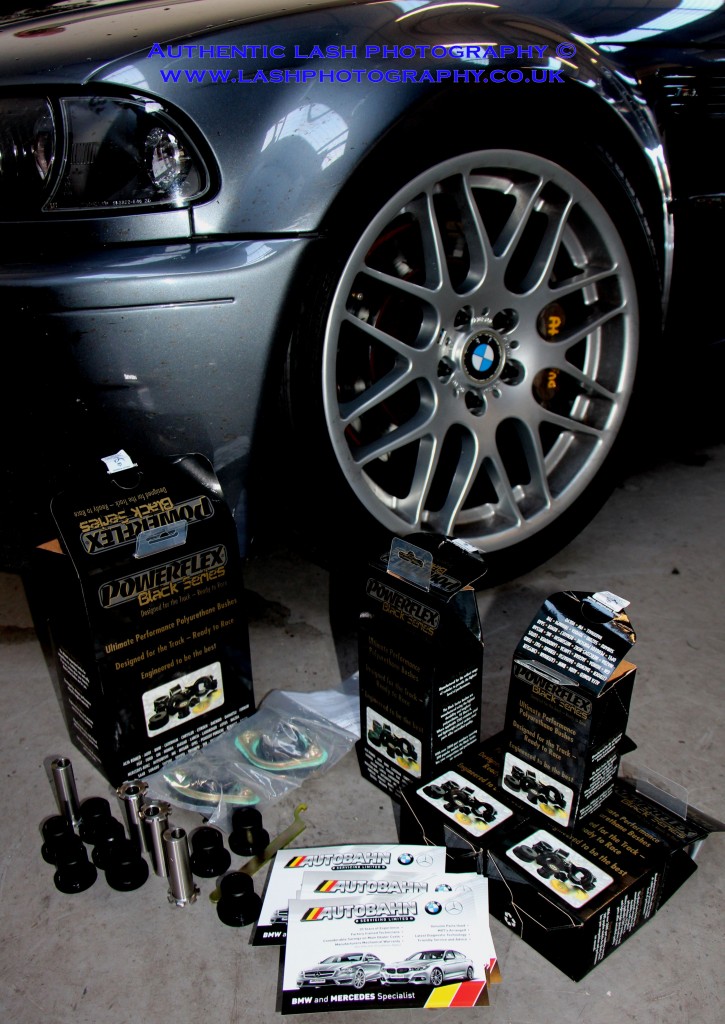 POWERFLEX SUSPENSION BUSHES
These powerflex bushes have been designed to fit in place of the original bushes, but offer sharper, more positive feedback through the suspension & steering. Ideal for fast road & trackday use, they are the perfect complement to uprated springs, dampers and roll bars, or can be used on their own with the standard suspension to replace tired, worn bushes. Powerflex suspension bushes have been engineered to overcome the problems that standard suspension bushes have and improve on the standard of handling.
Contact Us For A Free Quote