Is Your Annual Inspection (MOT) Coming Up
At Autobahn Servicing Ltd we are here to help you make considerable savings on Main Dealer Costs
Call Us Today On 0121 585 9146 To Arrange Your MOT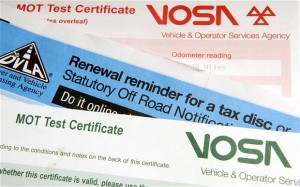 Why not let us arrange and complete your MOT and save you money on main dealer costs.
Our MOT checkup covers everything from lights, seatbelts, horn, dashboard warning lights and wiper blades, etc.
This means that you will not fail on a technicality and prevent you having to pay for another test.
Note: An MOT test does not cover the condition of the engine, clutch or gearbox.
20 Years of Experience
•
Factory trained Technicians
•
Considerable Savings on Main Dealer Costs
•
Manufacturers Mechanical Warranty
•
(Not Affected - Conditions Apply)
Genuine Parts Used 
•
MOT's Arranged
•
Latest Diagnostic Technology
•
Friendly Service and Advice
•